Josh Young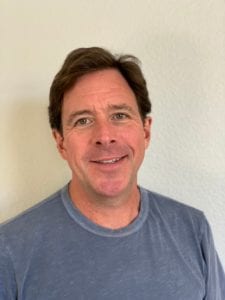 Josh Young is a unique writer who not only has written five New York Times bestsellers, two additional Los Angeles Times bestsellers, four books that were made into feature documentaries, nineteen books that have been ranked No. 1 in their category on Amazon, and two novels, but he also has the distinction of writing books with and about leading experts in the worlds of Entertainment, Law, Science, Business, Comedy, Natural History, Sports, Exploration and Politics.
In 2024, Josh will release two books. FLUID: A FASHION REVOLUTION, by Harris Reed with Josh Young, explores the world of the gender-defying fashion from GQ Breakthrough Designer of the Year Harris Reed, the creative director of the venerable French fashion house Nina Ricci whose pieces have been worn by Harry Styles, Adele, Sam Smith, Iman, and Beyoncé. THE FIXER: MOGULS, MOBSTERS, MOVIE STARS AND MARILYN, written by Josh and Manfred Westphal, takes readers inside the sensational and nefarious world of the man whose art imitating life inspired the private eye characters portrayed by Jack Nicholson in Chinatown and Russell Crowe in LA Confidential, and tells the story of Fred Otash, who worked for and against the studio moguls of the 1950s and 60s, for and against the mob, for and against JFK, and listened to Marilyn Monroe die on a wiretap he had placed in her house.
Josh authored the 2021 best-seller EXPEDITION DEEP OCEAN: THE FIRST DESCENT TO THE BOTTOM OF ALL FIVE OCEANS, the riveting story of the history-making mission that used technological innovations, engineering breakthroughs and the derring-do of a team of engineers and scientists to achieve the audacious global quest of building a one-of-a-kind submersible and exploring the deepest points of all five oceans for the first time in history.
Josh's diversity sets him apart from other collaborators, as his New York Times Non-Fiction Best Sellers show. He co-authored Howie Mandel's HERE'S THE DEAL: DON'T TOUCH ME, a no-holds-barred look at the America's Got Talent host's struggle with OCD and ADHD, and he co-authored with Dr. Sam Parnia ERASING DEATH: THE SCIENCE THAT IS REWRITING THE BOUNDARIES BETWEEN LIFE AND DEATH, which brings together compelling stories with the latest research at the frontiers of resuscitation medicine to shed light on the ultimate mystery – what happens to human consciousness during and after death. He co-wrote Bob Newhart's landmark comedic memoir I SHOULDN'T EVEN BE DOING THIS, and he co-authored with Colin Tudge THE LINK: UNCOVERING OUR OLDEST ANCESTOR, which tells the incredible story of the discovery and examination of a 47 million year-old primate fossil and its journey to the Museum of Natural History. THE LINK, which has been translated into five languages, was made into a film that aired on the National Geographic Channel and the BBC.
Books that Josh also co-wrote in the comedy category include Jay Mohr's gripping national best seller GASPING FOR AIRTIME: TWO YEARS IN THE TRENCHES OF 'SATURDAY NIGHT LIVE', and  Jim Belushi's outrageous "guy's guide to life" entitled REAL MEN DON'T APOLOGIZE.
Josh has co-written several books in the entertainment world. He is the co-author with movie mogul Mike Medavoy of the national best seller YOU'RE ONLY AS GOOD AS YOUR NEXT ONE that delves into the films, the players, and the cultural events that shaped the movie industry. He is the co-author of DIRECTOR'S CUT, the autobiography of Ted Kotcheff, director of Rambo, The Apprenticeship of Duddy Kravitz, Fun With Dick and Jane and Weekend at Bernie's; the co-author with Mel Stuart of PURE: IMAGINATION: THE MAKING OF 'WILLY WONKA AND THE CHOCOLATE FACTORY', and the co-writer of Hal Needham's STUNTMAN: MY CAR-CRASHING, PLANE-JUMPING, BONE-BREAKING, DEATH-DEFYING HOLLYWOOD LIFE.
In the business category, Josh is the co-author with Shareability found Tim Staples of BREAK THROUGH THE NOISE: NINE RULES TO CAPTURE GLOBAL ATTENTION, and the co-author with the late actor, entrepreneur, and Fox News commentator Wayne Rogers of the iconoclastic book MAKE YOUR OWN RULES: A RENEGADE GUIDE TO UNCONVENTIONAL SUCCESS.
His legal books include AND GIVE UP SHOWBIZ?: HOW FRED LEVIN BEAT BIG TOBACCO, AVOIDED TWO MURDER PROSECUTIONS, BECAME CHIEF OF GHANA, EARNED BOXING MANAGER OF THE YEAR, AND TRANSFORMED AMERICAN LAW, and the novel LAW AND DISORDER with mass torts attorney and MSNBC commentator Mike Papantonio. He is also co-author of trial attorney Mike Burg's autobiography TRIAL BY FIRE: ONE MAN'S BATTLE TO END CORPORATE GREED AND SAVE LIVES.
Turning to the natural world, Josh authored DINO GANGS, the story of renowned paleontologist Phil Currie's quest to uncover the mystery of gang behavior in dinosaurs, which was made into a documentary that aired on the Discovery Channel. Additionally, he is the co-author with Matt Kaplan of SIR DAVID ATTENBOROUGH'S FIRST LIFE: A JOURNEY BACK IN TIME, the epic story of the beginning of life on earth told with the personal views of the renowned natural historian and broadcaster, and the co-author of Discovery Channel's Dual Survival star Matt Graham's EPIC SURVIVAL: EXTREME ADVENTURE, STONE AGE WISDON, AND LESSONS IN LIVING FROM A MODERN HUNTER-GATHERER.
His other books include co-authoring the pathbreaking IOC member and Olympian Anita DeFrantz's autobiography MY OLYMPIC LIFE. He also worked as a contributing writer on the No. 1 New York Times best seller THE RIGHT WORDS AT THE RIGHT TIME, edited by Marlo Thomas, in which he wrote first person stories for Senator James Jeffords, Mike Wallace, and BET founder Robert Johnson, among others. He has written "as told to" magazine articles for former First Lady Laura Bush and CNN's Anderson Cooper.
On the film side, Josh served as Production Consultant on WHITE HOUSE DOWN, directed by Roland Emmerich and starring Channing Tatum, Jamie Foxx, and Maggie Gyllenhaal.
In his career as a journalist, Josh served as a Contributing Editor at John Kennedy's George magazine from 1996-2000, a Senior Contributing Writer at LIFE magazine from 2003-2006, and a Contributing Writer at Entertainment Weekly from 1997-2002. For George, Josh wrote seven cover profiles (on John Travolta, Tom Hanks, Barbara Walters, Woody Harrelson, Harrison Ford, Robert Duvall and Clint Eastwood), as well as features on the battle over sex and money between The Sultan of Brunei and his brother Prince Jefri, the Clinton confidantes Harry and Linda Bloodworth-Thomason, and the durability of the 60 Minutes correspondents. For LIFE, Josh conducted cover story interviews with Martha Stewart on life after prison; with Senator John McCain and Tina Fey on voting, and with Johnny Depp and Kate Winslet on parenthood.
Previously, Josh wrote for Esquire for one year and the New York Times Sunday Arts & Leisure section for two years. His writing has appeared in numerous other publications, including Talk, The New Republic, Details, The (London) Sunday Telegraph, The Independent (London), Allure and Los Angeles. He started his writing career while in college at the University of Maryland covering professional tennis for USA Today, Reuters, and The Washington Times, and was awarded the 1988 WTA Writer of the Year.
He has appeared on several national and international television programs, including ABC's World News Tonight, NBC's The Today Show, Fox's The O'Reilly Factor, Entertainment Tonight, CNBC's Rivera Live, BBC, PBS and MSNBC's morning show. He hosted "Screening Room" on The Discovery Times Channel.
Josh is involved in many community pursuits. He served for 10 years on the foundation Board of Directors of the Children's National Medical Center, Washington, D.C., and on the Board of Trustees of The Harbor School, Bethesda, Maryland.